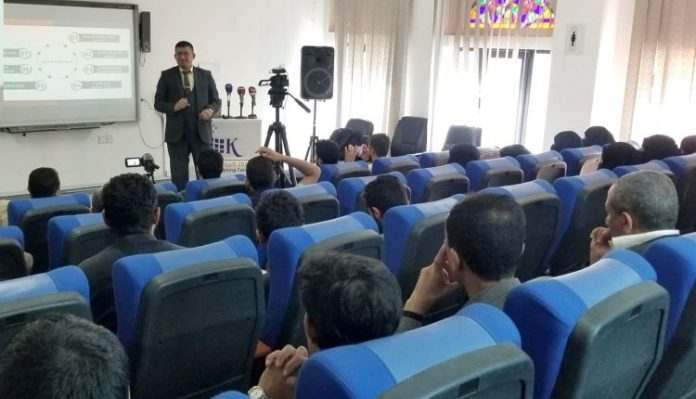 The Scientific Foundation for Creators Welfare and Kamran Training Center launched on Saturday in Sanaa the training program on empowering strategic projects in Sana'a.
At the opening, Director General of Kamran Training Center, Dr. Issam Al-Dailami, explained that the program, which lasts approximately a month, is part of the agricultural technological human capital development programs implemented by the Foundation.
The program aims to provide 40 participants with knowledge, skills, and experience that will enable them to properly prepare for strategic projects that benefit the nation, according to Al-Dailami.
For his part, the program trainer, Dr. Bandar Al-Nabous, presented the program's axes, steps, stages, applications, and exercises for participants, outlining the general goals of each stage.