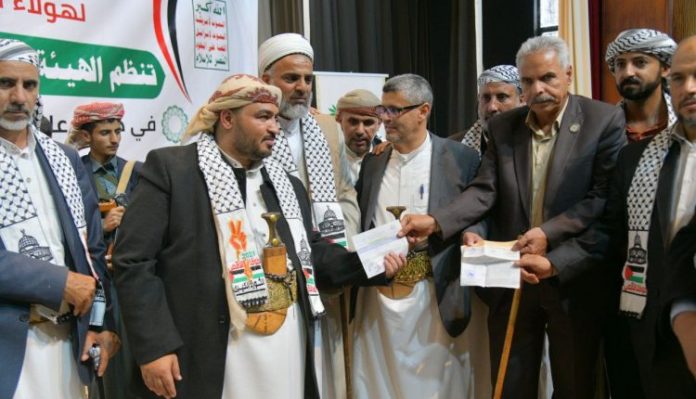 The General Authority of Zakat and its employees launched on Monday a campaign of support and donations for Gaza people with an amount of one billion and 390 million riyals, in the presence of representatives of the Palestinian resistance movements in Yemen.
During the inauguration, the Mufti of Yemen, Sheikh Shams al-Din, confirmed the necessity of an economic boycott of American and Israeli products, as well as supporting the missile force.
For his part, member of the Supreme Political Council, Lieutenant General Sultan Al-Samie, said that what the Yemeni army achieved in the Red Sea was a great achievement and represented an economic war against the Zionist enemy.
The head of the General Authority for Zakat, Sheikh Shamsan Abu Nashtan, hailed the operation of seizing an Israeli ship and the missile and drone strikes deep into the occupying entity.
In turn, the representative of the Hamas movement in Yemen, Moath Abu Shamala, highly praised the heroic stances of the people of Yemen, represented by its courageous leadership, as well as officially and popularly blessing the Yemeni armed forces' operation that led to seizing an "Israeli" ship in the Red Sea.