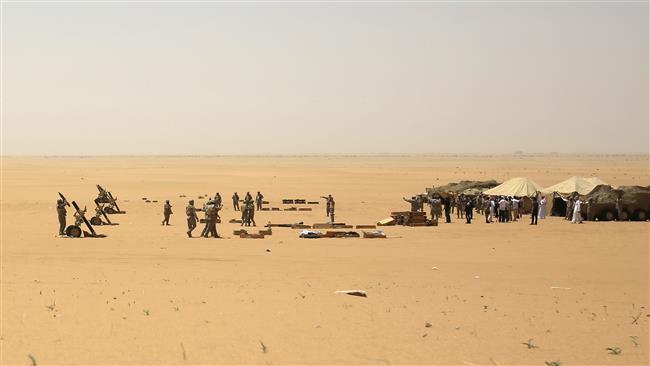 Althawra Net
Yemeni army units fighting alongside popular forces have gained control of three military camps in Saudi Arabia's southwestern, Najran region, as the Yemenis continue with their retaliatory campaign against a deadly aggression by Riyadh.
Earlier reports on Monday said the army backed by fighters from popular committees loyal to Ansarullah had taken control of one military camp in the southwest of the kingdom along the border with Yemen, destroying six military vehicles there.
Riyadh has also confirmed the death of three Saudi guards by Yemeni forces in the southwestern Jizan region.
Local reports said Yemeni forces have taken control of four Saudi military camps in Jizan and destroyed 10 armored vehicles belonging to Saudi forces.
Also, Yemeni forces staged a rocket attack on Malhame military site in Jizan, killing and injuring a number of Saudi soldiers there.
This as Saudi airstrikes on various areas in Yemen left at least eight civilians dead and several others injured on Monday.
Saudi warplanes attacked a residential area in the al-Talah district of Sa'ada Province, leaving four women dead and eight others injured, Arabic-language al-Masirah satellite television network reported.
Two children were killed and more injured when Saudi jets pounded the al-Misrakh district in the southwestern Yemeni province of Taiz.
Yemen has been under constant military attacks by Saudi jet fighters since late March. More than 7,500 people have been killed and over 14,000 others injured since March.