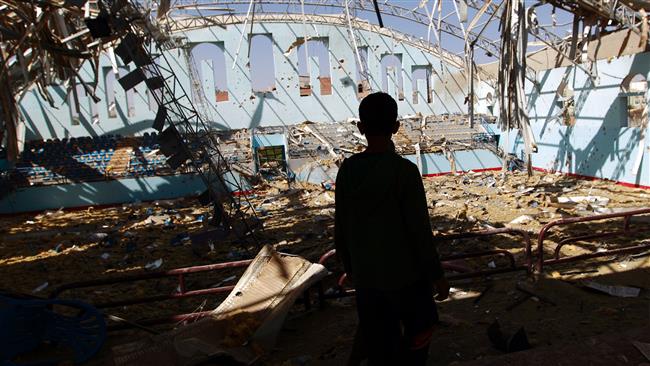 Althawra Net
Saudi warplanes attack the Yemeni capital, targeting residential buildings and areas near the presidential palace, a day after several families were targeted in deadly bombings.
On Friday, the Jabal al-Nahdain neighborhood in central Sana'a came under aerial attacks which also targeted areas around the presidential palace in al-Sabeen, Yemeni media reports said.
The fresh attacks came after Saudi airstrikes hit in the Dhahyan district of the northwestern Sa'ada province on Thursday.
At least 20 people, including eight children, were killed and some 35 others injured in those bombings which reportedly targeted several families.