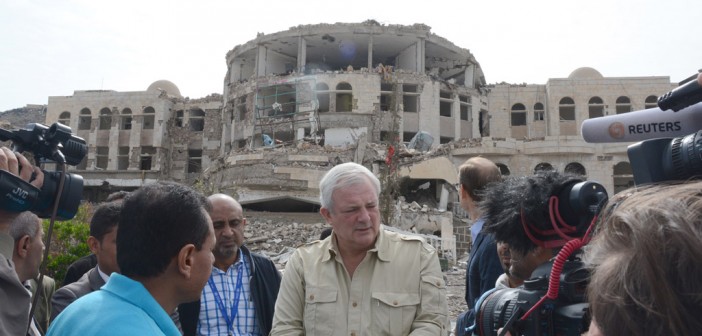 Althawra Net
The Under-Secretary- General for Humanitarian Affairs, Stephen O'Brien, stressed the urgent need to protect Yemeni civilians from the continued and random Saudi bombing.
in his speech during the meeting held by the UN Security Council last Thursday to discuss the situation in Yemen, O'Brien said that urgent need of Security Council and the international community intervention to stop the airstrikes on Yemen.
O'Brien warned from the deteriorated situation in Aden by al-Qaida and ISIS .
He pointed out that the humanitarian response plan in Yemen in 2016 require one billion and 800 million dollars to address the most urgent humanitarian needs.