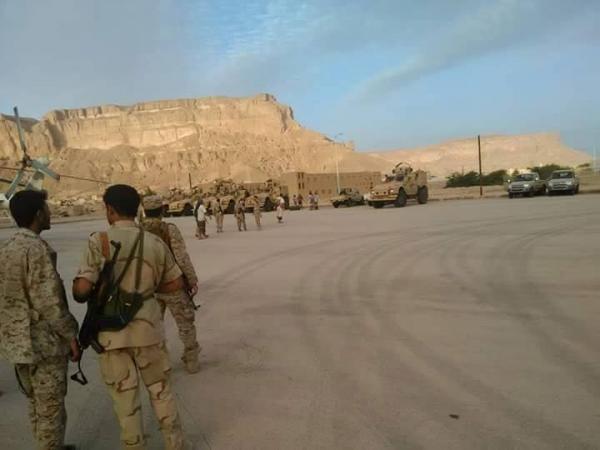 Al-Thawra Net
On April 24th , Yemeni military forces interred to Mukalla city, southeast Yemen, from two directions (Khalaf, and Fort Algwiza) and al-Qaeda elements withdrew towards the west side to Broom Mayfa'a area.
Yemeni army launched a military campaign to evacuate  al-Qaeda stronghold in the valley districts.
A local source said "al-Qaeda vehicles, that have controlled the city since last April, withdrew from most east areas in  Mukalla, and concentrated in neighborhoods on the eastern entrances.
Eyewitnesses confirmed that tens of armed al-Qaeda vehicles left the conflict areas in al-Aion and Rayyan when al-Qaeda elements blocked the main road on the outskirts of the city, Algwiza and the martyr Khaled neighborhoods in old-Mokalla.
Local sources said that the ground operation began in the second hour after midnight, led by the major general Abdul-Rahman Ahalila, commander of the first military region,The operation achieved its goal and took a full control of al-Sir valley.
Al-Sir valley " the death valley" is the most important stronghold of terrorist organizations, it valley contains al-Qaeda training camp , a place to manufacture  improvised explosive device( IED) and a place  that prepares the Suicide bombings.
According to the sources, the attacks was between the military forces and al-Qaeda elements that led to kill a solider from the first military region, "the military operations will continue until it achieves all its goals.