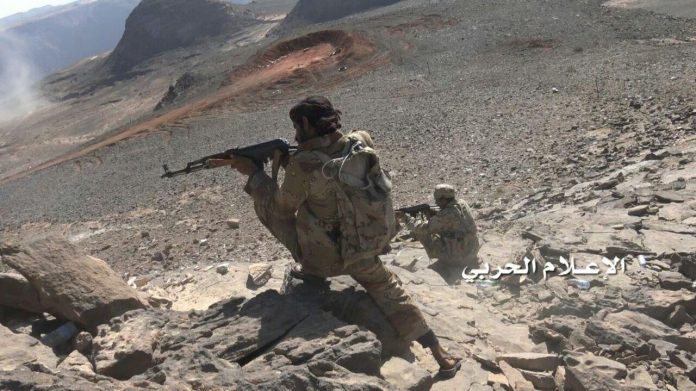 Al-Thawra Net
February 8th, dozens of Saudi-American mercenaries have been killed and others were wounded including important leaders in special operation for Yemeni Army and Popular Committees in al-Rabeah valley in Sirwah of Marib province.
Military source confirmed to Saba News agency the death of the troop leader in the 81 brigade, the brigadier-general Ali Mohsen Abed Rabbo Qasim al-Azzan, the commander Abdulmalik Masar, the commander Abdullah al- Jerafy  ,  the leader Muhammad Rafiq al-Mansouri and the leader Najam Adeen al-Msawri .
The Same source indicated that the Yemeni Army and popular Committees destroyed military vehicles for Saudi's mercenaries, resulting death of its crew  in  Makhdarah , Sirwah of Marib province .