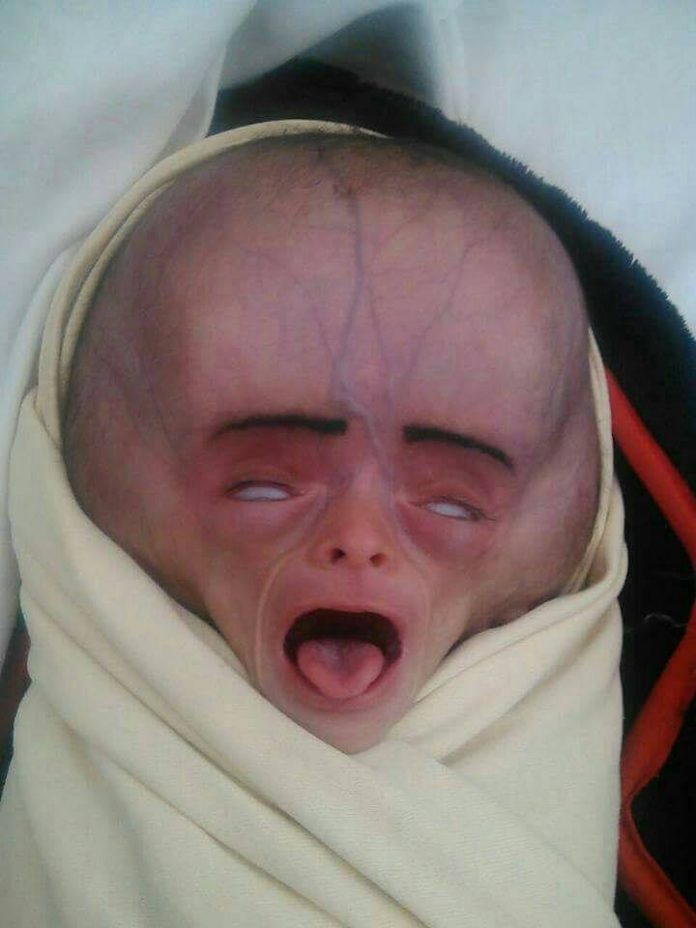 Doctors in Yemen have reported an increase in children born with deformities as a result of the two-year war that has left the country on the brink of famine.
The al-Sabeen Maternity and Child Hospital in the capital, Sana'a, has seen an increase in babies being born prematurely and with deformities, "it is a result of the war and the Saudi-led coalition's bombs," doctors said.
"These cases of deformities have drastically increased over the past two years, due to the assault on Yemen, the rockets and the cluster bombs," Doctor Abdulkarim al-Najjar said.
Video footage taken from al-Sabeen hospital shows babies brought in from Al-Hudaydah coastal area, which has been targeted by airstrikes. The children have abnormally large skulls and painful-looking swollen heads covered in veins.
Al-Najjar described seeing "unprecedented" deformities in "brains, backbones, throats, digestive and nervous systems," in babies born in Yemen.
Parents are struggling to give their children the treatment they need. "We urge the organizations and the good-doers assisting us with this case, since we have not found anyone to treat him [his son] in al-Sabeen Hospital due to the lack of means, war and the full blockade," a father said.
Doctors in Yemen have been warning about the rise in stillbirths and deformities as a result of the war for some time.