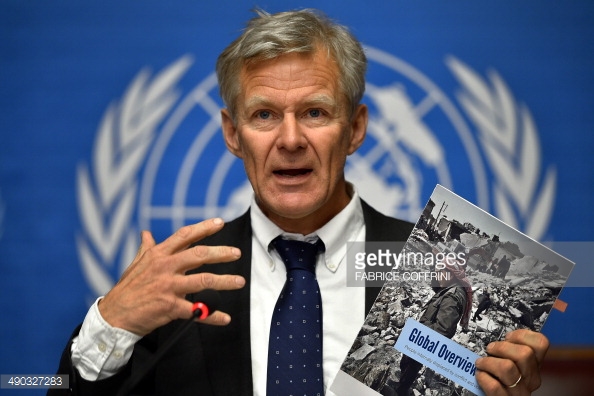 Al-Thawra Net
The Norwegian Refugee Council (NRC) confirmed that Donor governments that are meeting today to discuss Yemen's crisis need to pledge generously to avert famine and massive loss of lives.
"The world needs to ramp up aid to Yemen at this critical moment, when millions of people are at risk of dying of hunger," said Jan Egeland, Secretary General of the Norwegian Refugee Council (NRC).
"Today governments must fund the humanitarian response to this unfolding disaster and save lives. But funding alone will not resolve the root causes of this catastrophe—it is only through a comprehensive and inclusive peace process that Yemen will be allowed to get back on its feet," Egeland Added
The statement warned that that an escalation in fighting especially around the port of Hodeida will undermine efforts to provide humanitarian aid to the country on the brink of famine.
"If the fighting worsens and cuts the lifeline through the port of Hodeida, the survival of millions of civilians is at risk," Egeland said.
The humanitarian community is requesting USD 2.1 billion in order to reach 12 million of the most vulnerable people in need of live-saving aid. Four months into the year, only 15 per cent has been funded. Without an immediate infusion of cash, the humanitarian response will struggle to keep famine at bay.
NRC noted that Yemen is turning into a country where nearly everyone needs aid. Nearly 19 million people two thirds of the population – are in need of some kind of humanitarian assistance.