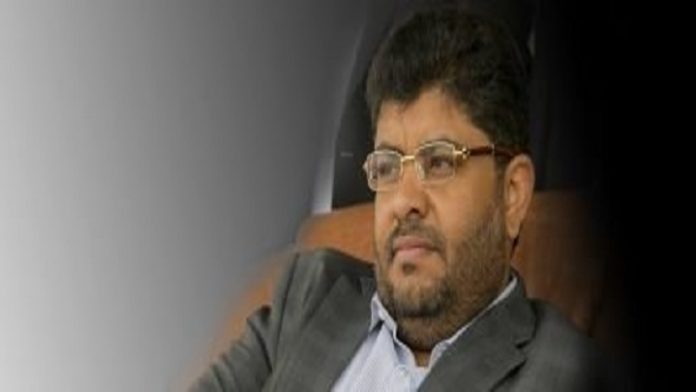 Al-Thawra Net
The head of the Supreme Revolutionary Committee, Mohamed Ali al-Houthi said that the briefing of Ould Cheikh came to confirm his bias towards aggression and his involvement in the blockade and the prevention of salaries, describing the UN envoy's briefing as "a non-diplomatic maneuver similar to the statements of the spokesman of the aggression or Minister of War ".
Mohamed Ali al-Houthi clarified that the national delegation members refused to accept Ismail Ould Cheikh Ahmed is not futile, but came under his intention to force Yemenis to accept the blockade, cut salaries or surrender to the murderer and hand over the port of Hodeida.
He also pointed out to the daily crimes committed by the Saudi-American aggression against civilians and civilian objects and their continued blockade, which has reached famine and epidemics such as cholera. "
The rejection of the national delegation to meet Ismail Ould Cheikh Ahmed during his last visit to Yemen was a result of an inevitable and consistent response to the people's demand for dialogue only after the delivery of the salaries which he refuses to extradite as mentioned in his briefing, the head of the Supreme Revolutionary Committee added
He called on the international community to put more pressures on the aggression's states to lift blockade, stop the aggression on Yemen and forming a neutral committee to monitor the crimes of the Saudi-American aggression and its allies in Yemen to show the world the reality of their senseless and forgotten war crimes, in which they use internationally banned weapons deliberately and repeatedly against civilian objects and civilians.