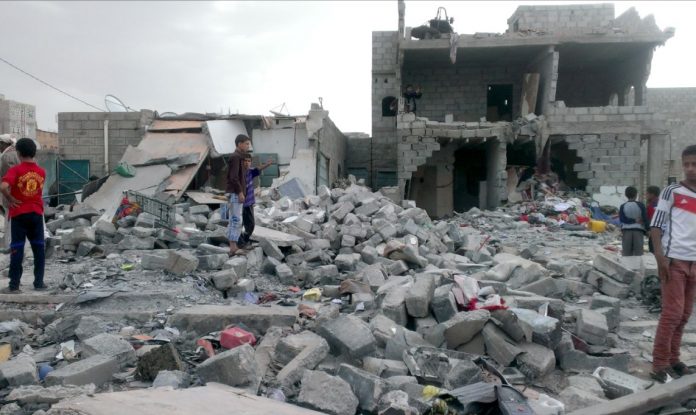 Al-Thawra Net
At least ten civilians were killed; most of them are children, in rockets, artillery bombardments and raids by the Saudi-American aggression warplanes and its mercenaries in a number of provinces over the past 24 hours, According to a report combined by Saba News Agency .
In Taiz province, four children were wounded by mercenaries' bombardment on of Samie area, while the aggression warplanes launched an air strike on Taizya'a area.
In Sa'ada province, a child was wounded in Saudi rocket attack on Al-Sheikh area of Manabah district, a woman was killed and a health unit and houses of citizens were destroyed due to the heavy bombardments on Razih border district by the Saudi enemy artillery forces.
Moreover, The air force intensified its airstrikes on Sa'ada province, where Saudi warplanes launched ten raids on Qad, Azhour and al-Jahlah areas of Razih district, and two raids on   Malhet area in al-Zaher district.
The report pointed out that the warplanes bombed a house and a citizen farm in Baqim district, two raids on Shada district and three raids on the Kataf district in Sa'ada province
In Hodeida province, the aggression air forces launched three raids on a citizen's farm in Tahita district, a raid on al-Mansuriyah and another raid on Hodeida airport.
In Marib province, the Saudi-led coalition warplanes waged two raids on a citizens' farm in Sirwah district, killing three civilians.