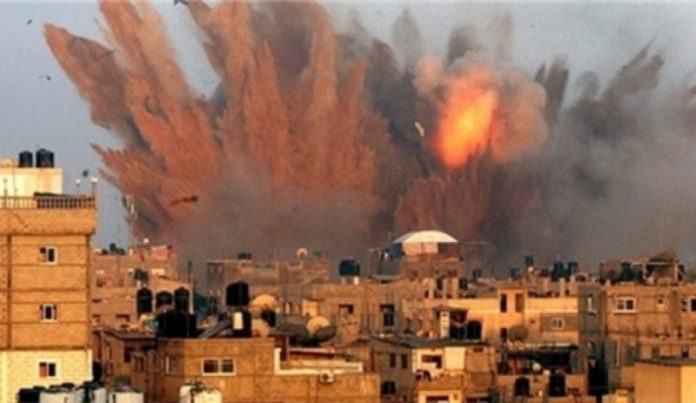 Al-Thawra Net
Amnesty International criticized the sale of the Eurofighter Typhoon airplanes and called it 'adding fuel to a humanitarian fire'.
"Selling more fighter planes to a country leading a military coalition that is already laying waste to homes, hospitals and schools in Yemen, is just adding fuel to a humanitarian fire," said Amnesty International according to Aljazeera.
The UK BAE Systems company has already announced that it is committed to renovate the Saudi armed forces as a part of the 2030 Vision.
Saudi crown prince Mohammed bin Salman signed the agreement to buy the 48 planes on the last day of his visit to London.
The twin-engine, multirole fighter is manufactured by a consortium of Alenia Aermacchi, Airbus, and BAE Systems.
The deal has infuriated antiwar and humanitarian activists in the UK. They believe the deal will help the invading Saudi-led coalition to go on with their crimes in Yemen.
In one of the most recent crimes of the Saudis in Yemen, different parts of Yemen were bombarded 62 times, in which 3 people lost their lives and 15 others were injured.