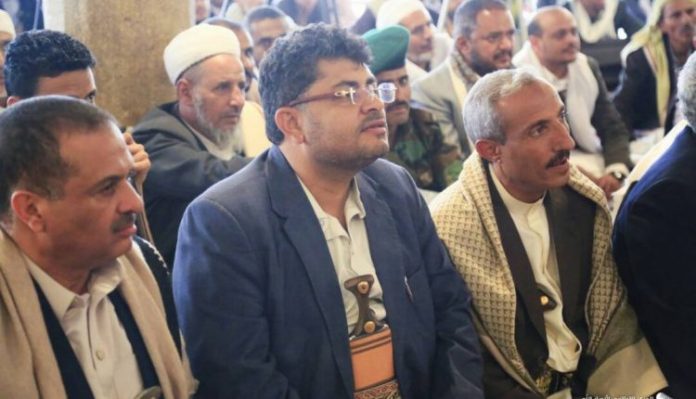 Al-Thawra Net
The head of the Supreme Revolutionary Committee, Muhammad Ali al-Houthi, announced an initiative to stop Yemeni rockets firing at Saudi Arabia, in exchange for the cessation of coalition air strikes on Yemen.
In a tweet, he said " I hereby announce an initiative and present it to the United Nations, the Security Council and the international envoy and tell them that we are prepared to stop firing Yemeni missiles, provided that the coalition stops its flight and we will be prepared to provide guarantees of obligation to do so as coalition must do, tit for tat"
Al-Houthi justified putting forward the initiative as an attempt to stop the crimes and massacres committed by the US-Saudi-led coalition aggression against the Yemeni people.
This came during his participation in a festival to commemorate, Hamoud Abbas Al Moayad, to mark the first 40 days of his burial at the Kabir Mosque in capital Sanaa on Thursday after some coalition media reported that he was killed in the raids which targeted the Presidential Office on Sunday morning.