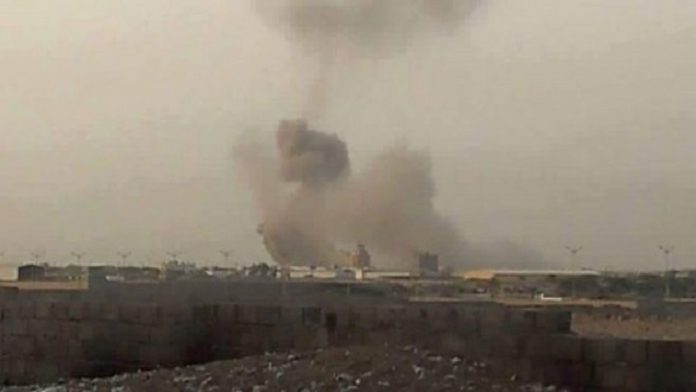 Al-Thawra Net
At least six citizens were killed including four women and others wounded in Saudi airstrikes and ground shelling on several provinces over the past hours, killing six citizens and injuring a child, a military official told Saba on Wednesday.
In Hodeidah province, the warplanes waged 47 strikes on the area in the city, killing six civilians, including four women.
In Amran, the fighter jets waged four strikes on Sufain city.
In Saada province, two air strike of Saudi-led coalition hit Ghamar area, and Saudi shelling on nomadic tents, their livestock and various areas of Razih, Haidan, and Monabah border districts wounding a child, inflicting heavy damage to citizens' houses.
In Hajjah province, the fighter jets launched eight air raids on Faj Harad and Midi areas.