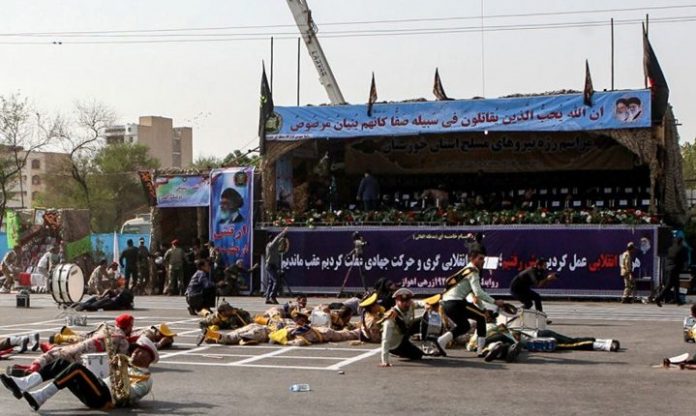 Al-Thawra Net
The Foreign Ministry in the Salvation Government on Saturday condemned the terrorist attack that targeted the military parade in Ahvaz city, southwest of Iran, which killed 29 people and injured more than 57.
The foreign ministry expressed, in a statement, condolences to the Iranian government and the families of the victims who were killed in the terrorist attack, wishing a speedy recovery for the wounded.
"The terrorism in all its forms and perpetrators, whether individuals, groups, and sponsoring countries, represents the most serious threat to international peace and security," said the statement.
In the statement, the ministry called for uniting all the regional and international efforts to confront the terrorism-financing countries.
The ministry voiced the solidarity of Yemen with the Iranian government so as to maintain the security and stability of the Islamic Republic of Iran.