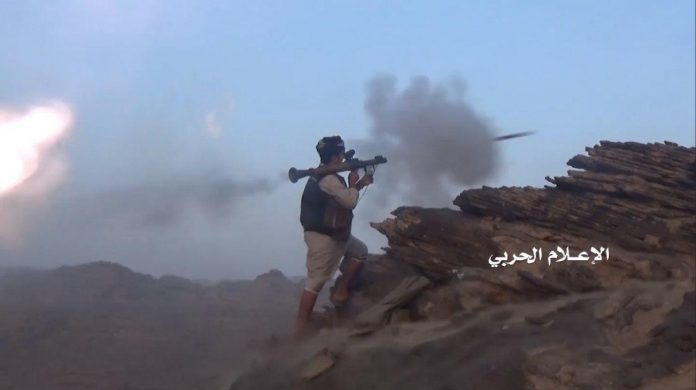 The army and Popular committees carried out two attacks on the positions of the mercenaries of the Saudi aggression in Al-Jwaf province.
A military source said that the popular committees carried out an incursion into the positions of mercenaries in the Al-Khalifin Front .The source coinfrmed that the operation resulted in the deaths and injuries in the ranks of the enemy and the destruction of two military vehicles.
The source confirmed the death and wounding of a number of mercenaries  in an attack targeted their positions in al-Mslob directorate.