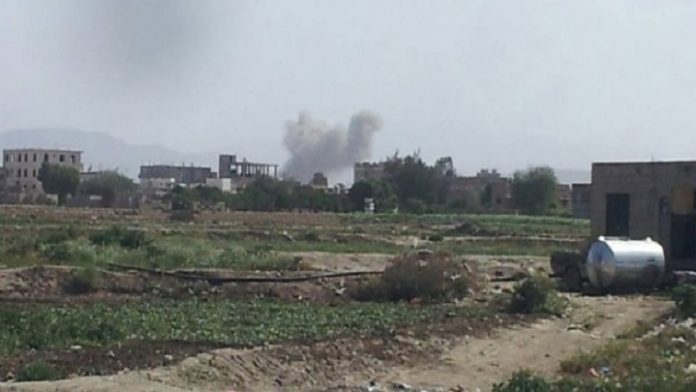 The Saudi aggression and its mercenaries continued to violate the cease-fire agreement in Hodeidah Province and other provinces  were targeted with air strikes, rocket and artillery shelling in the last 24 hours.
A security source told SABA  that a child was wounded by the invaders and mercenaries while he was working in a factory in al-Tahita district . The mercenaries targeted with  more than 60 artillery shells and heavy and medium rates in various areas of the same directorate.
The source pointed out that the mercenaries shelled residential neighborhoods in Sana'a Street with artillery and heavy and medium weapons. They also targeted Hodeidah Airport and Al-Shabab City in 90th  Street with automatic artillery.
The source pointed out that four machine guns of the invaders and mercenaries targeted the homes and property of citizens in the village of al-Zaafran Kilo 16 in the directorate of al-Durahmi.
The source said that the aggression launched two raids on the area of ​​Bani Moin directorate Razih and two raids on the property of citizens in the directorate of Baqam, Sa'ada province.
Saudi aggression artillery and rocket bombing  targeted populated villages in the border district of Razih.