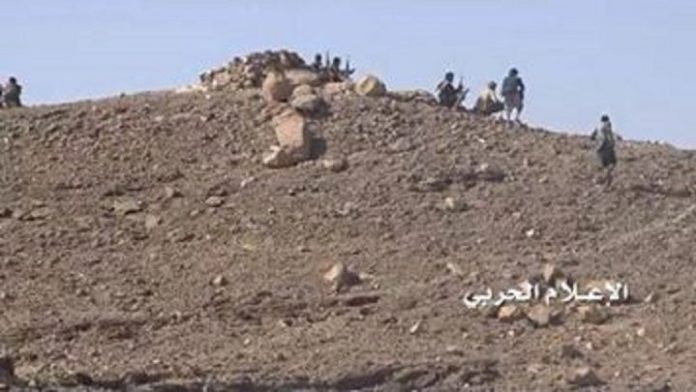 Al-Thawra Net
On Sunday, the Yemeni Army and Popular Committees were able to clear several military positions of mercenaries loyal to the Saudi-led coalition in Jawf province, northern Yemen, a military official told Saba News Agency.
According to the official, the army launched a large-scale attack on the mercenaries ' military positions in al-Matoon complex, assuming control over most of the areas.
He confirmed that dozens of the mercenaries were killed and wounded in the attack.
The official said that the army forces burned a Jeep military car and seized a 12.7 caliber machine gun, and added that seven mercenaries were killed in sniper attacks during the offensive.