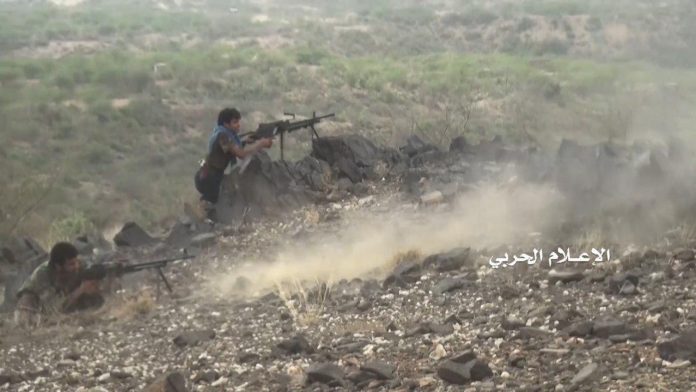 Al- Thawra Net
The Yemeni army and popular committees on Tuesday managed to repel an attack carried out by Saudi-hired mercenaries in Jizan province, a military official told Saba News Agency.
According to the official, dozens of the mercenaries were killed and wounded during their attempt to advance towards army's postilions in Qais mountain.
On Monday,  the missile forces  fired a Zilzal 1 missile at gatherings  of the Saudi-paid mercenaries in Jahfan mountain, leaving deaths and injures  in their ranks.
Furthermore, the artillery unit bombed another gathering of the mercenaries in al-Tawal crossing point, causing direct casualties, as well as destroying a Saudi military vehicle.