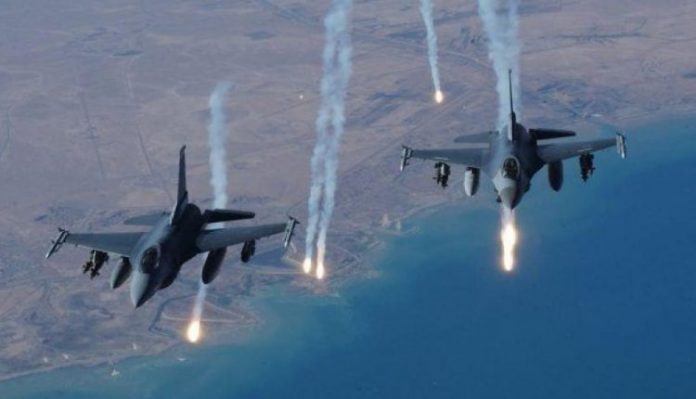 Al- Thawra Net
The US-backed Saudi-led aggression coalition warplanes carried out 65 air strikes on three Yemeni provinces, while the aggression forces bombed the homes and property of citizens in Hodeidah province, in a continual violation of Sweden agreement, during the past 24 hours, a security official told  SABA  on Saturday.
According to the official, dozens of mercenaries were killed and wounded in the ranks of the aggression on the frontlines of the border as part of their continuous escalation on those fronts without any progress.
He explained that the Saudi aggression warplanes launched 55 air strikes on the provinces of Saada and Hajjah, and launching 10 air strikes on Khub Washaef district of Jawf province,
The source said that the forces of aggression and mercenaries targeted the village of Al-Shaab and its vicinity in Hays district of Hodeidah province.
Moreover, the official pointed out that the invaders and mercenaries shelled different areas east of Tuhayta district, using heavy and medium weapons.
Furthermore, he added that the invaders and mercenaries targeted farms and houses of civilians in the northwest of Jabalyah area in the same district
The official further confirmed that nine mortar shells were fried on the north of the village of Al-Kao'i in the outskirts of the besieged Duraihimi city.