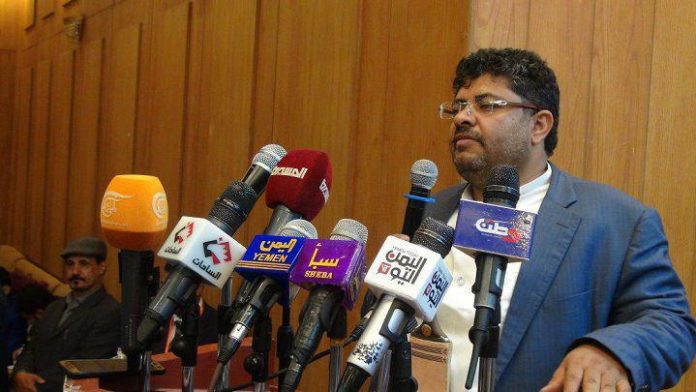 Al-Thawra Net
Member of the Supreme Political Council, Mohammed Ali al-Houthi has commented on downing of a Chinese-made reconnaissance Wing Loong aircraft run by the Saudi-led aggression coalition in the Hiran district of Hajjah province.
On Twitter, Mohammed al-Houthi expressed his concern over China's denial of supplying the Saudi-led coalition with military aircraft.
"Yemen's air defences were able to shoot down a Chinese-made Wing Long drone in the Hiran district of Hajjah province this evening," Mohammed al-Houthi said in a tweet on Saturday night.
He added: "The strange thing about the subject is that the Chinese embassy denied the sale of these aircraft to the US-backed Saudi-Emirati aggression. The facts show the opposite of the declared Chinese position against aggression."
The Chinese aircraft, a Wing Long, is the third to be shot down by the Yemeni army.
On April 19th, the Yemeni army announced the interception and downing of a similar aircraft in Saada governorate, preceded on December 23rd by a Chinese SH-4 drone while flying over the same province.