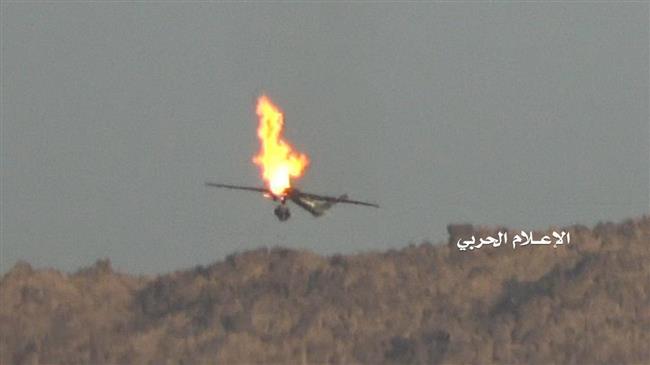 Al-Thawra Net
Yemen's Army Spokesman said in a statement in late on Saturday evening that the Yemeni air defenses shot down a Chinese-made reconnaissance aircraft of the Saudi-led aggression coalition, Wing Loong, in Hiran district of Hajjah province.
The Spokesman affirmed the aircraft , which was downed by a surface-to-air missile, was documented by military media of the army while carrying out hostilities acts in the province.
"We confirm that Yemen's sky will not be opened for enemies, and the Yemeni army is prepared to protect the sovereignty of Yemen," Sare'e affirmed.
The aircraft was the second in less than 24 hours.