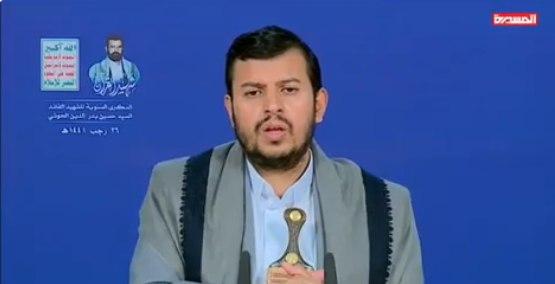 Al- Sayyed Abdulmalik Al-Houthi said that Yemeni Armed Forces have developed great capabilities and managed to manufacture various weapons and military hardware over the past five years, stressing that all such achievements have been made irrespective of ongoing sea, land and air blockade on Yemen.
"The Yemeni military has successfully launched full-scale operations against enemies. Yemeni missile units have created a deterrent force for the country as well," Sayyed Abdulmalik said.
Sayyed Abdulmalik highlighted that enemies have been stunned by the resistance and capabilities of the Yemenis in the face of the ongoing Saudi-led war, stating that the foes have desperately sought to sow the seeds of discord and division among Yemeni people but all to no avail.