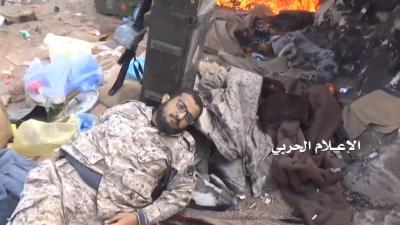 Saudi Arabia has admitted the killing of one of its officers in the Ma'rib Governorate, by the fire of the army and the popular committees in Ma'rib Front.
Saudi Arabia announced the killing of Sergeant Abdul Rahman Al Qudan Al Dossari, while military sources indicated that a number of coalition officers and military leaders and Hadi forces were killed during the past hours due to the missile shelling of the drones that targeted the coalition camps in  in Marib Governorate.
Thousands of Saudi, Emirati and Sudanese soldiers have been killed in Yemen since 2015, at the hands of the army and the popular committees on the various fronts in the country.