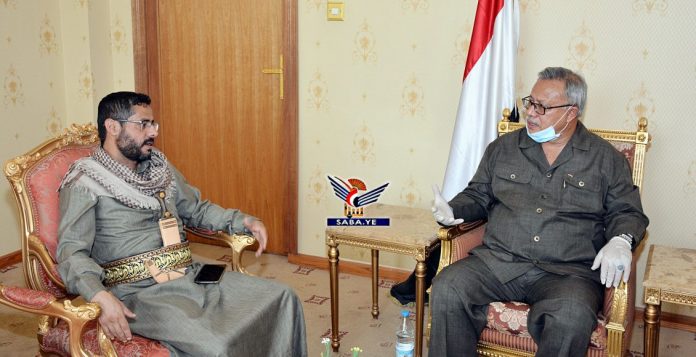 Al-Thawra Net
Prime Minister Dr. Abdulaziz bin Habtoor on Saturday discussed with Deputy Speaker of the Shura Council Mohammed al-Bukhiti the joint activities and the complementary work between the Cabinet and the Shura Council regarding the current situation and its challenges.
The meeting touched on the Shura Council initiative regarding subjecting job rotation, dismissal and appointment in the public job to efficiency and integrity in a manner that serves the development of government performance and does not violate the powers and competencies of government agencies guaranteed in accordance with the constitution and the laws of their establishment.
The Prime Minister commended the Shura Council's role and its efforts to support government activities with studies and proposals that contribute to promoting the government performance in a number of sectors.
He considered that one of the vital tasks of this constitutional institution, which includes great experiences in various fields