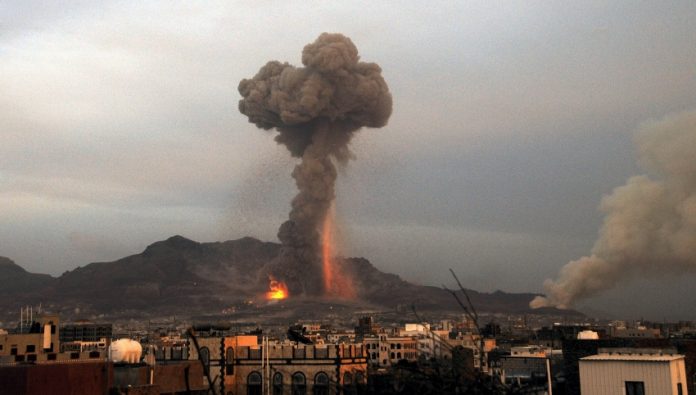 The aggression mercenaries escalated violations of the ceasefire agreement in Hodeidah province while the US-Saudi aggression coalition's warplanes launched 17 raids on Hajjah, Marib, and Jawf provinces in the past 24 hours.
A military official said to SABA that aggression mercenaries committed 207 violations, including two infiltration attempts in Hayss district, and two warplanes overflew in the skies of Hayys district and nine spy planes in the airspace of areas of al-Tuhaita, Kilo 16, al-Mandhar, and Hodeidah city in Hodeidah province.
The aggression mercenaries carried out 49 violations with rocket and artillery shelling, and 142 violations with various bullets, the official added.
He said that the aggression mercenaries launched a massive infiltration attempt in two tracks against the army and popular committees' military positions in al-Sha'ab village in Hayss district accompanied by a wave of bombings by heavy and medium weapons backed by armored vehicles.
The official pointed out that the aggression's warplanes launched two raids on al-Mazraq area in Harad district in Hajjah province, and seven raids on al-Thaluth market and al-Khanjar and al-Khalifain areas in Khab Washaaf district in Jawf province.
He stated that the aggression's warplanes launched three raids on Serwah district, and five raids on Rahba district in Marib province.