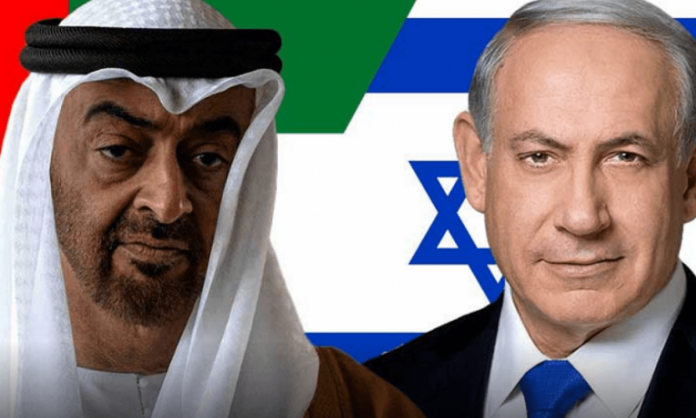 The American SouthFront website revealed the efforts of the UAE and the Israeli enemy to establish military and intelligence facilities on the Yemeni island of Socotra, and the G Forum newspaper confirms that as well. Media reports stated that Yemeni tribal warnings of the UAE's endeavor to introduce Israeli enemy to the island of Socotra in the Indian Ocean off the southern coast of Yemen.
The US website  revealed the UAE and Israel's intention to establish military and intelligence facilities on Socotra. The website stated that according to Arab and French sources, that "a delegation that included Emirati and Israeli officers recently visited the island and examined several sites with the aim of establishing intelligence facilities." The G Forum French-speaking Jewish community website also reported that Yemeni sources said that "Israel" and the UAE are making preparations to establish intelligence bases to collect information throughout the Gulf of Aden, from Bab Al-Mandab strait to Socotra Island.
The website stated: "In 2016, foreign sources reported from a high-ranking Eritrean source that the Israeli enemy started building a forward intelligence base for it in the Red Sea basin and in the strategic area overlooking the Bab al-Mandab Strait.
Socotra is a small group of islands in the Indian Ocean named after the large island located there. Socotra is located 350 kilometers south of Yemen and about 250 kilometers east of Somalia. The islands are land under Yemeni sovereignty. The main island has an area of 3,650 square kilometers and the rest is small, some of which are uninhabited. In 2008, the archipelago was declared a World Heritage Site.
On July 20, the Coast Guard and Security Forces of the Hadi's government announced their withdrawal from the port of Socotra after the interventions of the UAE-backed Southern Transitional Council forces in their duties.
It is reported that after years of secret normalization and from under the table, the United Arab Emirates and "Israel" announced on August 13 a roadmap for the formal and full normalization of relations between them, under the auspices of the USA.