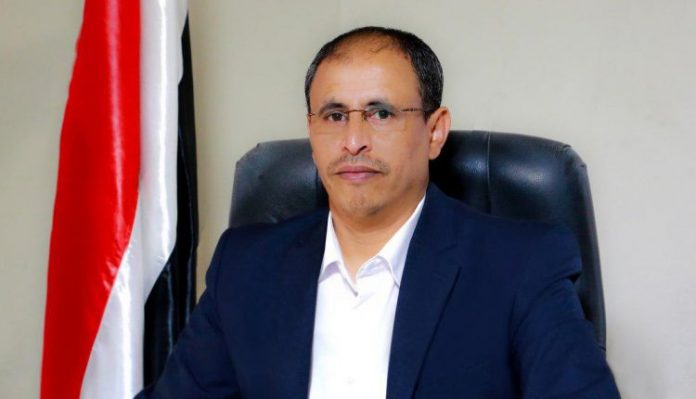 Al-Thawra Net
Spokesman for the National Salvation Government, Minister of Information, Dhaifallah Al-Shami, strongly condemned the declaration of normalization deal between Bahrain and the Zionist entity.
The government spokesman added that the Bahraini regime's rush to normalize with the Zionist joining the Emirati regime is a major betrayal of the Palestinian cause.
He said, "It is not surprising that the normalization deal was announced by US President Trump, which confirms the dependence of these regimes on the US administration."
The government spokesman indicated that the Palestinian issue will remain the most important issue of the Yemeni people and the Arab and Islamic nation. He stressed that the regimes who normalize with the Zionist entity do not represent the peoples.
The spokesman called on the resistance factions to strengthen the unity to confront the normalization and targeting Islamic sanctities, and also called on the Arab and Islamic peoples to condemn the normalization deal.