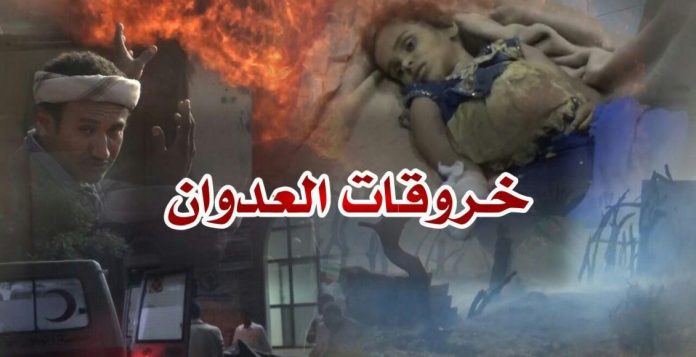 The Saudi-led aggression forces committed 203 violations of Sweden agreement on ceasefire in Hodeidah province over the past 24 hours, an official in  the operations room to monitor the violations reported on Thursday.
The violations included launching six drone airstrikes on al-Jah and al-Jabaliya areas, and the flight  of seven  warplanes over the skies of al-Durayhimi, al-Jabaliya, Al-Mandhar, Kilo 16 and the city of Hodeidah, as well as the flight of 15 spy planes over the airspace of al-Faza, al-Jabaliya, al-Jah, al-Durayhimi  and al-Tuhita areas, according to the official.
He noted that an infiltration attempt towards al-Faza was recorded among the violations.
In addition, the 26 violations by firing 267 artillery shells and 149 violations with various machine-gun bullets, he added.