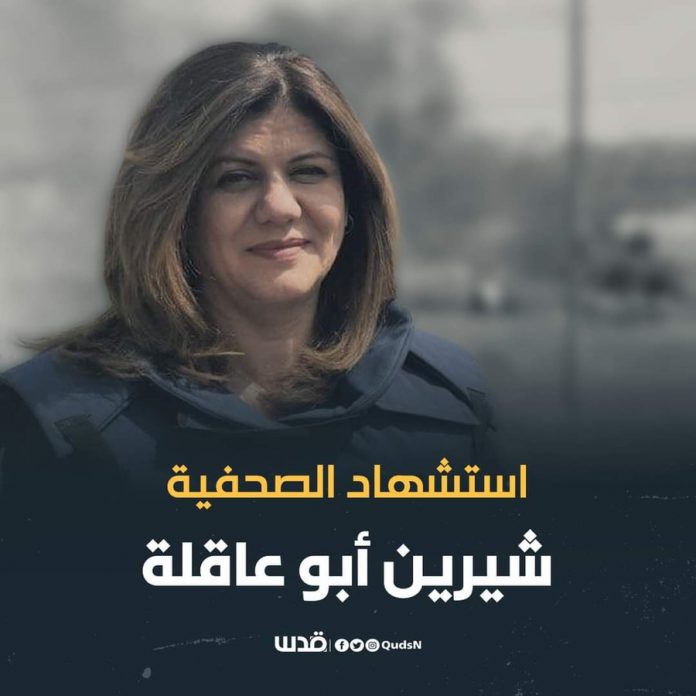 The Ministry of Foreign Affairs condemned the practices of the Zionist occupation against the Palestinians, and the assassination of Al-Jazeera correspondent Shireen Abu Akleh, a week after all countries celebrated the World Press Freedom Day.
In a statement received by the Yemeni News Agency (SABA), the Ministry of Foreign Affairs affirmed that the Zionist entity sees itself above all international laws and agreements.
The statement considered the assassination of Abu Aqila is a form of the practice of assassinations and extrajudicial killings that the Zionist entity practices on an almost daily basis against the civilians of the Palestinian people before the international community without any reaction to such brutal practices.
The Ministry of Foreign Affairs called in its statement to expedite the referral of the file of extrajudicial killings practiced by the Zionist entity to the International Criminal Court to punish the perpetrators.
It called on the international community to interact with what is happening in the occupied territories, as is the case with its interaction with other events dealing with human rights.
The Ministry of Foreign Affairs also called on the Arab and Islamic countries that have normalized with the Zionist entity to reconsider this suspicious and rejected relationship by the peoples of those countries, from which the leaders of the normalization countries will reap nothing but ruin.