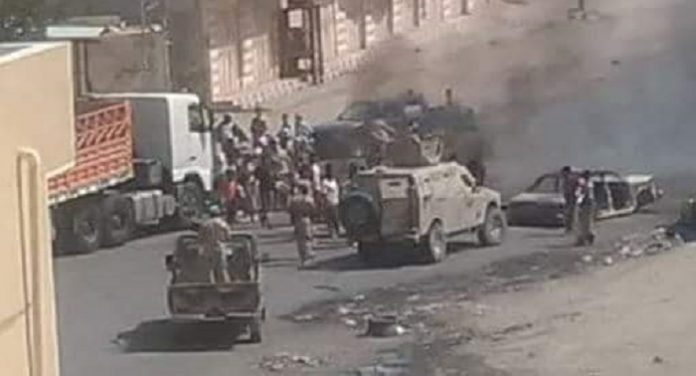 The forces of the First Military Region launched a massive campaign of arrests among the supporters of the Transitional Council, following protests in the city of Seiyun, capital of Wadi Hadramout.
Supporters of the Transitional Council carried out protests and blocked roads in the city of Seiyun, in rejection of the decisions of the President of the Presidential Council, Rashad al-Alimi, to appoint Hadrami personalities who are not loyal to the Transitional Council to command the First Military Region and government positions.
Local sources said that the First Military Forces arrested a number of STC supporters and took them to prisons, amid great tension in the city of Seiyun.
The Transitional Council demands the departure of the forces of the first military region from the regions of Wadi and the desert of Hadramout, and the empowerment of forces loyal to it to control it, which Saudi Arabia rejects.