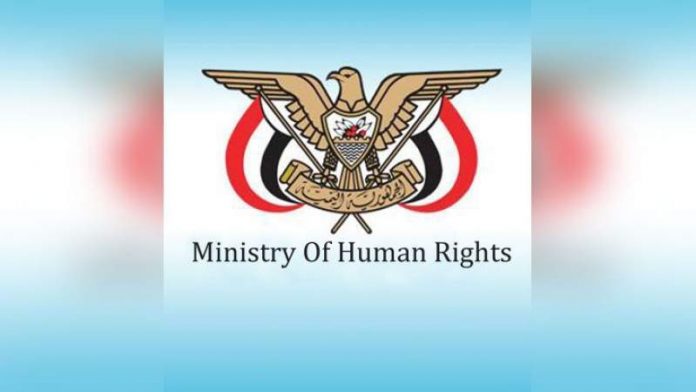 The Ministry of Human Rights strongly condemns the crime committed by the Saudi-led aggression aircraft in the Al-Sharja area of Al-Jarrahi District in Hodeidah province, which left three children dead and a number of wounded.
In a statement, the Ministry of Human Rights also denounced the continuation of the killings and violations committed by the Saudi regime against Yemenis in the border regions.
"Hardly a day passes without the Saudi regime's army committing a new crime against defenseless Yemenis on the borderlands, as well as African migrants, whether by direct sniping or bombing with medium and heavy weapons on civilians and populated neighborhoods," the statement said.
"Despite the escalating death toll, rural hospitals filled with hundreds of them, and the continuous violations in Hodeidah, the latest of which was a crime on Tuesday, and in light of the repeated calls made by government agencies and local organizations to stop Saudi crime, the world turns a blind eye to the crimes of the Saudi regime," the statement added.
"The Saudi regime persists in committing crimes in cold blood, deepening in the destruction of lives and bloodshed, reassured by the absence of international justice to condemn and hold it accountable, and taking advantage of the state of silence, inaction, and international and UN complicity, whose hypocrisy and duplicity exceeded the limits."
The Ministry of Human Rights renewed the appeal to the global human conscience, organizations and the free people of the world to stand in solidarity with the grievances of the Yemenis, and what they are exposed to for the eighth year in a row from constant bombing, siege and killing.
It held the US and Britain responsible for these crimes due to their giving the Saudi regime international cover and support to continue committing more crimes.
The ministry demanded the formation of impartial international commissions to investigate all crimes, and to bring the perpetrators to international justice