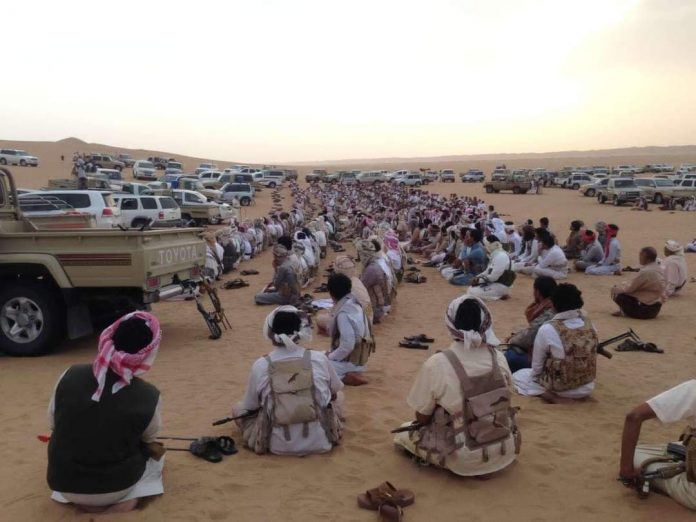 The largest Yemeni tribes, loyal to Saudi Arabia, announced, on Tuesday, the alert in the face of the Transitional Council, the de facto authority loyal to the Emirates in southern Yemen.
The Al-Sabiha tribes, which are spread in the western districts of Lahj on the borders of Taiz, issued a statement accusing the Transitional Council of marginalizing and excluding its people, and vowed to end this situation.
The statement indicated that the Transitional Council and its presidential body did not assign themselves to issue a statement, even to demand in the media the release of former Defense Minister Mahmoud Al-Subaihi.
Although Al-Subaihi was not affiliated with the Transitional Council, the timing of the Al-Subaiha tribes indicates that it is part of arrangements for the deployment of its factions known as the "Shield of the Nation" in Aden as part of a Saudi plan to trigger a civil war in the city.