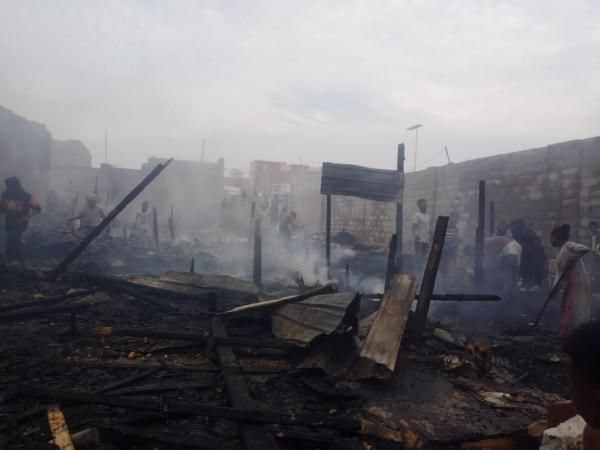 Media sources reported that unidentified gunmen burned a camp housing the Muhamasheen "marginalized", which contains 120 families, in the city of Al-Ghaydah, the capital of Al-Mahra Governorate, explaining that the fire caused the injury of two children and a disabled man, and significant property losses.
While pro-aggression media questioned; A number of activists in Al-Mahra governorate dealt with the incident, noting that the recurrence of fires in the governorate indicates the existence of other circumstances known to the mercenary tools.
According to the activists, the fire is the second of its kind in the city of Al-Ghaydah, where another camp was burned at the beginning of last month in which 100 marginalized families live, noting that the mercenary authorities ignored the incident and did not take legal measures and investigate the first fire incident at the beginning of February.
This is indicating that the mercenary authorities may have a hand in these fires, in light of the conflicts and settling scores within.
The occupied territories, which are witnessing continuous conflicts between the aggression fictions, have witnessed multiple crimes against civilians in light of the indiscriminate shelling in the populated areas.