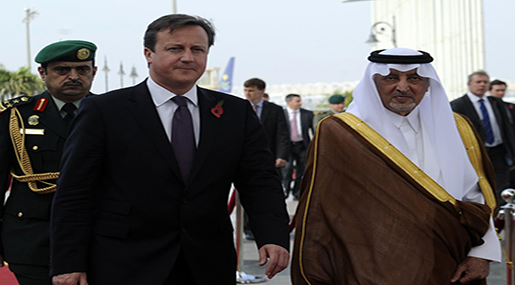 Althawra Net
The United Kingdom may face prosecution for war crimes due to evidence that arms it had sold to Saudi Arabia were used by the coalition it leads against the Yemeni Ansarullah revolutionaries on civilian targets, local media reported Saturday.
Earlier this week, human rights council Amnesty International said that a UK-made missile was used by the coalition to destroy a Yemeni ceramics factory in September. One civilian died as a result of the attack.
According to The Independent newspaper, advisers in the UK Foreign Officers had increased their legal warnings that the sales of missiles to Riyadh may be in breach of international law.
The UK government told the newspaper that the country's defense ministry "monitors alleged International Humanitarian Law [IHL] violations, using available information, which in turn informs our overall assessment of IHL compliance in Yemen. We regularly raise our concerns with the Saudis, and have repeatedly received assurances of compliance with IHL."
Yemen has been engulfed in a military conflict between the Western-backed ousted President Abd Rabbuh Mansur Hadi and the Houthi Ansarullah revolutionaries.
Since late March, a Saudi-led coalition including Arab monarchies of the Persian Gulf has been carrying out airstrikes against Ansarullah positions at the request of Hadi.