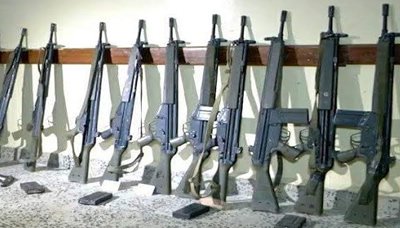 Athawra Net
The security services and popular committees seized on Saturday a quantity of weapons and munitions in the capital Sana'a.
A security source Said that the arms and munitions were seized with mercenaries, who were trying to smuggle them from Marib province to Sana'a.
The smugglers with seizures were referred to the competent authorities to complete the investigation and find out those elements that are responsible of the operation to be tracked and arrested, the source added.