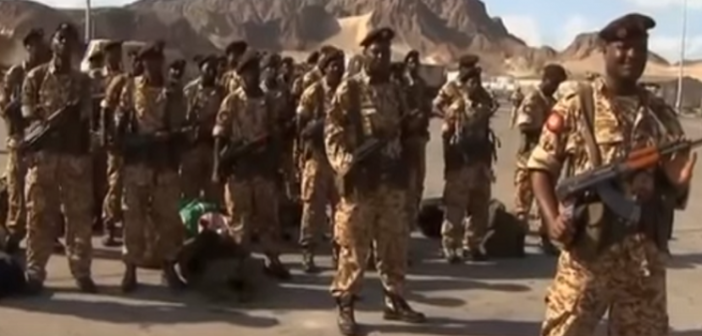 Althawra Net
Some 400 Sudanese troops have arrived in Yemen's southern port city of Aden to join Saudi Arabia's military aggression against Yemen.
The soldiers will join 500 other Sudanese troops who landed in Aden on October 19, part of whom were deployed across Aden and al-Anad airbase in Lahj Province, military source said.
The fresh deployment came as Yemeni forces have been making advances in the country's south, seeking to capture the strategic city of Aden.
Earlier on Monday, fighters from the Houthi Ansarullah, backed by allied army units, seized the some military bases and destroyed three Saudi armored vehicles in retaliatory attacks against Saudi positions in Jizan.
Elsewhere in central province of Ma'rib, Yemeni forces launched an attack against Saudi-led foreign forces and killed scores of them, including a Qatari and an Emirati officer.
A number of Saudi soldiers were also killed and injured in Yemeni forces' rocket attacks on Saudi bases in Jizan.