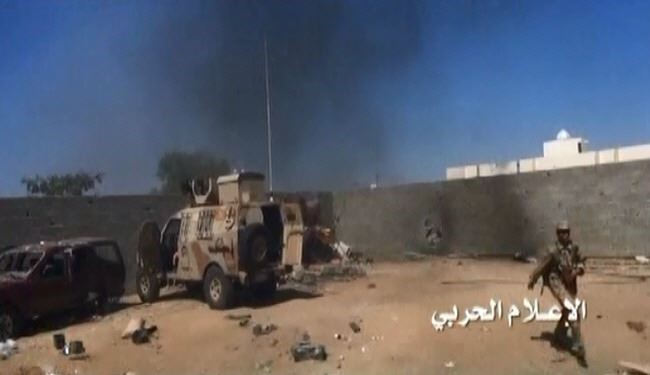 Althawra Net
The Yemeni army troops and popular committees purged the Saudi-backed terrorist fighters from the mountains located between Al-Amri Camp in Thabab Directorate in the province of Ta'iz.
The military gains by the Yemeni forces come while Saudi Arabia is trying to bring into a deadlock the Geneva conference that aims to halt the Saudi aggression on Yemen and break the siege of the Yemeni cities.
In the city of Ta'iz, the Yemeni army and popular forces in a successful counterattack foiled the raid of the Saudi-backed militants that was waged from all fronts.
The Yemeni forces took control of a number of villages in Damet region in Dhala province, and killed tens of terrorists in heavy clashes.