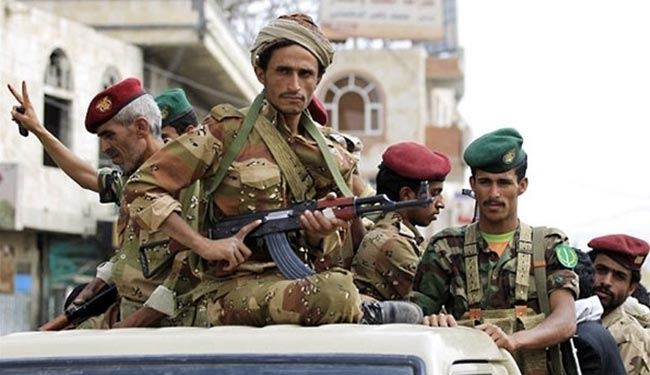 Althawra Net
Yemeni forces freed the district, which was controlled by forces loyal to the fugitive former president, Abd Rabbuh Mansour Hadi, in the southwestern province of Dala, after fierce clashes with forces loyal to Hadi on Saturday.
Yemen's al-Masirah TV, meanwhile, said Ansarullah fighters and the army units sank another Saudi military vessel in the country's southwestern waters as it was sailing off the coast of Mocha in the Red Sea.
Al-Masirah added that the Saudi warship was completely destroyed in the Saturday attack, noting that it was the fourth vessel belonging to the regime in Riyadh and its allies that have been drowned over the past months.