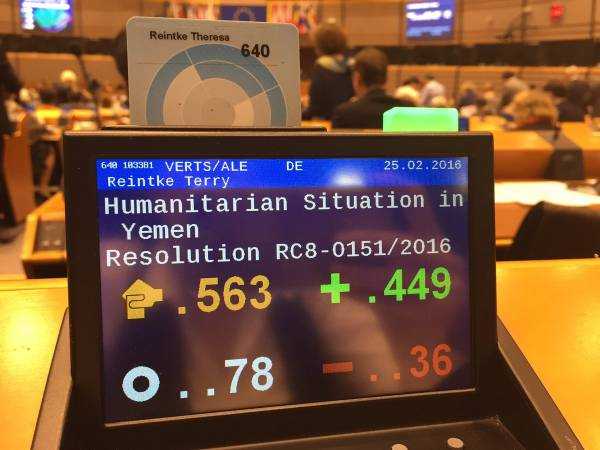 Althawra Net
Mohammed Ali al-Houthi, the president of the Supreme Revolutionary Committee, welcomed the Europe parliament's decision about EU Arms Embargo for Selling Weapons to Saudi Arabia.
In a statement to (SABA) al-Houthi said that the decision is a proof of the Saudi aggression's violation of all international and human laws, " the decision considers a positive step from the Europe parliament after they recognize the greet danger of the aggression and the terrorist organizations like ISIS and Al-Qadea."
Al-Houthi added that the decision comes in the same time with the movement of the world countries that support the Yemeni people against the unjust war".
Al-Houthi called the international community to carry their responsibilities toward the Saudi-led coalition aggression.