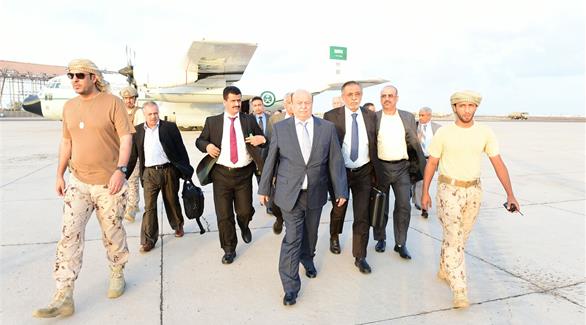 Al-Thawra Net
Since Yemen Airways announced Stop flights to Aden airport last February for security reasons , the airport is closed for civilians flights ;however,  a few flights are working only for close people to Hadi and Bahah.
Yemen Airways transferred Aden airport's flights to Syoun airport.
Official  source said  that the last trip received  by Aden airport was Yemen Airlines' plane, days ago, carrying  employees' salaries in the southern provinces .
He confirmed that about five billion riyals was received.
The closing of Aden airport forced tens of families to  travel to Sana'a  in order to  pick up   or drop off  their passengers .
A local source said " I went to Sana'a to pick up  my relatives that they came from a Therapeutic trip at Jordan."
"civilians suffer from closing Aden airport and make it only for Hadi and his Family," he added.