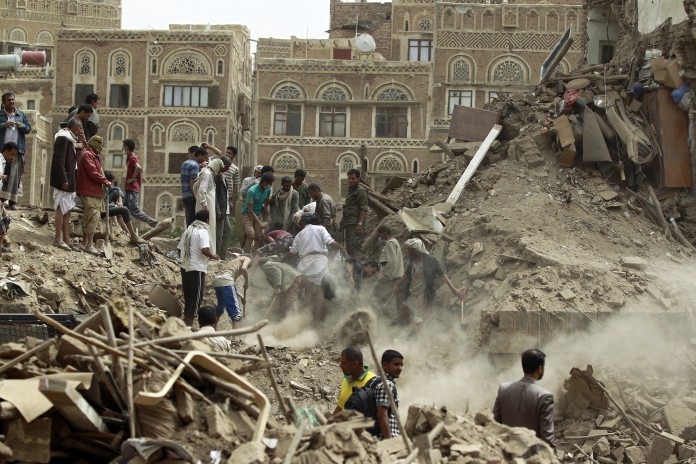 Al-Thawra Net
Hospitals and schools, decimated by airstrikes, lie in piles of rubble on the ground. Children who once played in Sana'a's bustling streets now tread carefully through the Yemeni capital's gutted neighborhoods, living in constant fear of being bombed again.
For the past year, Saudi Arabia, with support from Britain, France, and the United States, has bombed what it claims is exclusively Houthi targets. But in reality, the Saudi government has contributed to a humanitarian disaster while sheltering Yemen's embattled leaders far away in Riyadh.
According to the United Nations, more than 3,000 civilians have been killed and an additional 5,000 injured since the airstrike campaign started last March 26. Many of those deaths and injuries can be directly connected to the Saudi mission.
In February, for example, the U.N. documented 168 civilian deaths and 193 injuries, two-thirds of which were a direct result of the Saudi coalition bombings. In other instances, Medécins Sans Frontières, a humanitarian group, has reported that their clinics and hospitals have been targeted by the Saudi strikes.
(Source: Foreign Policy)