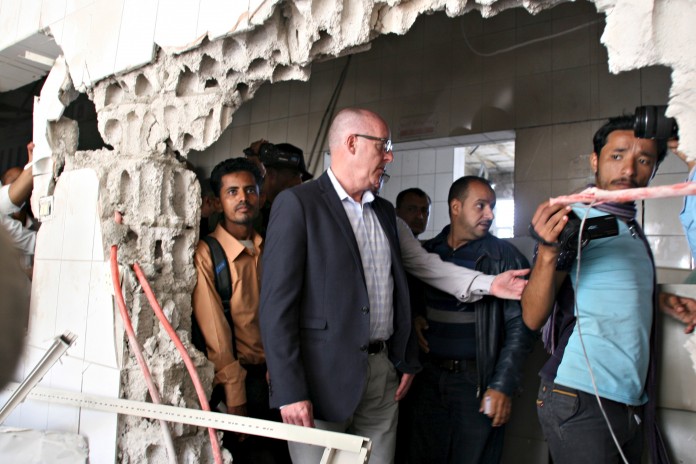 Al-Thawra Net
April 9th, Jamie Mcgoldrick, Humanitarian Coordinator for Yemen, expressed his hope that all parties to the conflict in that country abide by the ceasefire agreement, noting that only a political solution can bring the lasting peace Yemenis deserve and are demanding.
"I am encouraged by the prospect of a cessation of hostilities today. If respected, the agreement will provide men, women and children in Yemen a much needed respite from the increased violence they have been facing, on a daily basis, for over a year now," said Mcgoldrick.
Large-scale relief operations are already under way in Yemen. During this period, humanitarians will continue doing their best to deliver assistance to those in need and negotiate sustained access to hard-to-reach areas.
"Regardless of the outcome of the peace talks, the United Nations and our humanitarian partners will continue responding to the humanitarian needs of people, wherever they may be found and despite the great obstacles faced," he said.
He reminded parties to the conflict of the rules of war that require them to protect civilians and civilian premise and to ensure humanitarians have safe, unhindered, and sustained access to those in need.