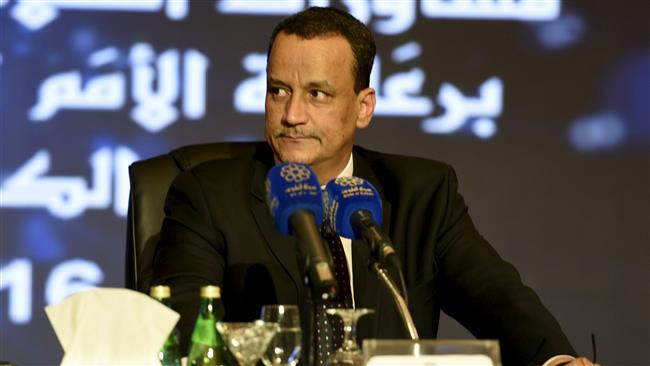 Al-Thawra Net
Ismail Ould Cheikh Ahmed , Special Envoy of the UN Secretary, confirmed that the Yemeni parties participated in Kuwait peace talks to reach possible peace and political solutions; however, significant differences still remain between the two sides as peace talks in Kuwait enter their fifth day.
"the fourth day of talks included bilateral and group meetings to discuss security, political and humanitarian topics," Ould Cheikh said in his statement after talks session on Monday,
He added that the two delegates, were assigned to monitor the ceasefire, showed a preview that confirmed a noticed improvement in the security situation.
They also introduced a package of measures to support the truce monitoring commission and local committees.
"There are only two options either continuing the war or the consulting and making concessions in order to achieve peace and each part should be responsible of their decisions," Ould Cheikh added.
The statement also pointed out that Ould Cheikh held some bilateral meeting with heads of delegations and a group of the diplomatic corps in Kuwait to discuss the latest developments in the Yemeni situation.