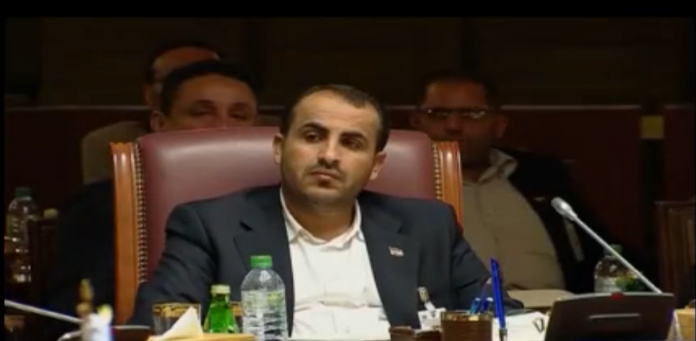 Al-Thawra Net
The national delegation, which represents Ansarullah revolutionaries and the General People's Congress, stressed that the demand of full implementation of the ceasefire should be met first before discussing any other issues, sources Said.
The national delegation criticized the UN special envoy to Yemen, Ismail Ould Cheikh Ahmed, accusing him of not being serious in his peace efforts.
The delegation voiced discontentment that the local committees, tasked with monitoring ceasefire, are being marginalized and accused by Ould Cheikh that their efforts have failed.
Ould Cheikh is not serious because he is not keen for the implementation of the ceasefire, the sources within the national delegation said.
The UN envoy is adopting lies fabricated by the other side, the sources added.
The national delegation voiced reservation on the five-point draft presented by the Saudi-backed side and adopted by Ould Cheikh, the sources said, stressing that this side's commitment to ceasefire shows their seriousness to end the current conflict.
"We did not come to hand over our arms to our enemies," the sources quoted the national delegation representatives as saying.
However the delegation stressed that Ansarullah and the GPC are ready for real peace and agreement among the Yemeni people.
The national delegation arrived on Thursday in Kuwait to take part in the talks aimed at ending the bloody conflict in Yemen.