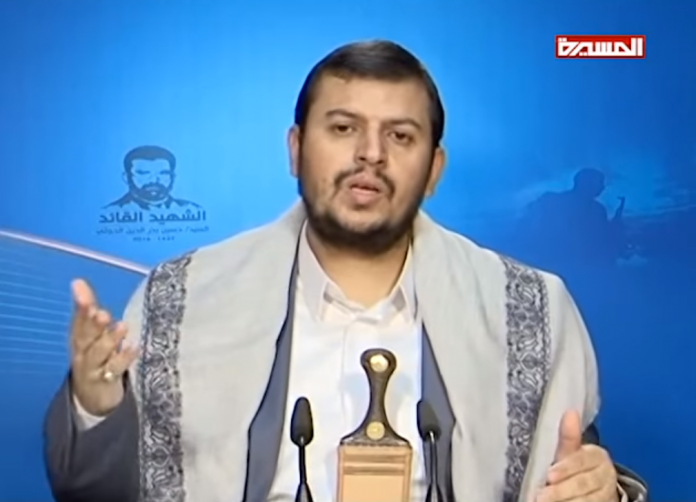 Al-Thawra Net
Leader of Yemen's Ansarullah, Abdul-Malik al-Houthi, said that Yemenis remain focused on the political process being held in Kuwait, but at the same time remains vigilant in the battlefield.
In a televised speech on Monday to commemorate Martyr Hussein al-Houthi, the founder of Ansarallah, Ansarullah leader stressed that unity , peace , stability and mutual understanding and cooperation are the real interests for Yemenis, "all have to make more efforts to spread peace in all Yemen."
"Our peace vision is for all the surrounding Islamic and Arabic counties , we are desirous for peace , the national delegation went to the Yemen peace talks in Kuwait but. political solution is not that hard and all the political   components were about to end the crisis by political reconciliation before the Saudi-led coalition aggression breached the ceasefire. " al-Houthi said.
Ansarullah leader pointed out that the Yemeni people is well-known of their peace and wisdom, "Yemen is facing a great danger and this is what  Martyr Hussein al-Houthi worn us about, so the war will end and Yemen will be back to its political, economic and cultural presence. "