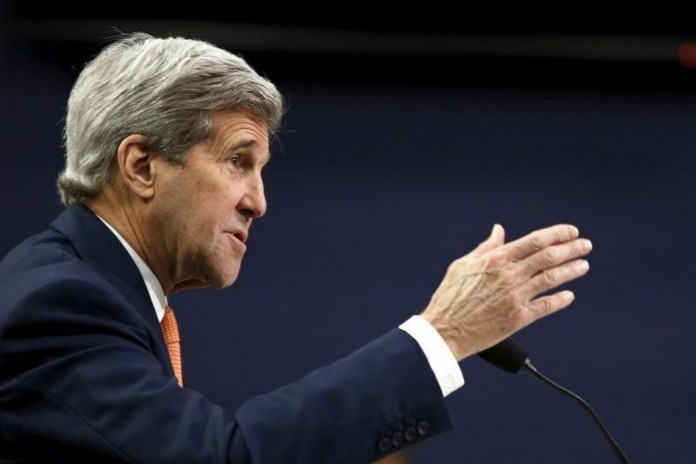 Al-Thawra Net
U.S. Secretary of State John Kerry is in Saudi Arabia today for talks on the conflicts in Syria, Libya and Yemen ahead of larger meetings on those crises in Europe this week, according to ABC News website.
"Kerry meet
s Sund
ay in Jeddah with Saudi King Salman, the crown prince, deputy crown prince and foreign minister to talk on conflicts in Yemen," ABC reported. It added that his visit comes at a critical time in efforts to rein in fighting and encourage political dialogue in all three countries that have been wracked by violence for years.
 ABC source also said that Kerry travels late
r Sund
ay to Vienna where he will co-host group talks on Libya with Italy's foreign minister and then on Syria with his Russian counterpart. He will then visit Brussels for a meeting of NATO foreign ministers before flying on to Asia to meet President Barack Obama in Vietnam.