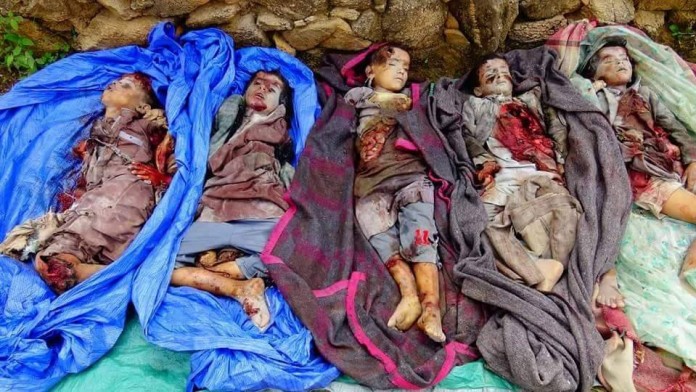 Al-Thawra Net
At least 10 children died when air strikes blitzed their school in Sa'ada northern Yemen yesterday.
The carnage, in which another 28 pupils were injured, was reported by the international charity Medecins sans Frontieres, who said all the casualties were under 15.
They joined scores of people who died as hundreds of bombs rained down on Yemen last week, after peace talks collapsed.
Some 300 Saudi air strikes killed at least 52 people and injured another 105 in just 48 hours, according to reports.