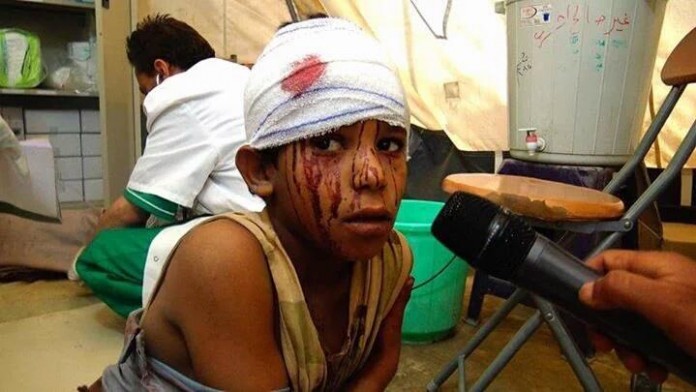 Al-Thawra Net
SANA'A, Yemen, 13 August 2016 An airstrike has killed at least seven children and injured 21 others in a religious school in the Sa'ada governorate in northern Yemen.
The Statement said that the children killed, aged between six and 14 years, were studying in a school in the Juma'a Bin Fadil village in Haydan, "bodies are still being pulled out of the rubble and the death toll is expected to increase.
The surviving children are being treated in a hospital in Sa'ada.
"With the intensification in violence across the country in the past week, the number of children killed and injured by airstrikes, street fighting and landmines has grown sharply," UNICEF added.