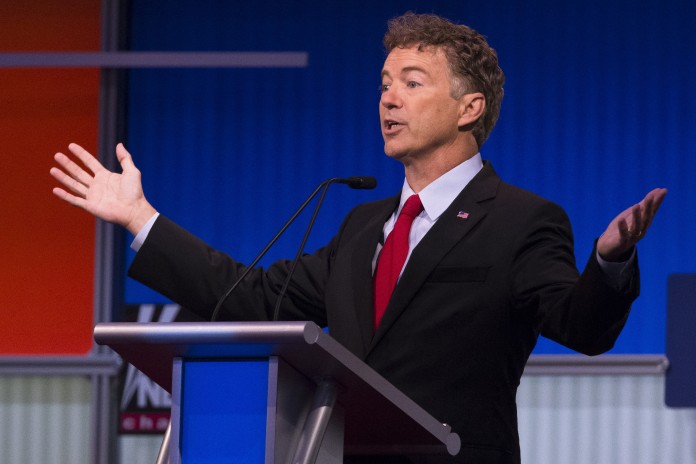 Al-Thawra Net
Citing concerns over Saudi Arabia's human rights record, Republican Senator Rand Paul says he's looking for ways to stop a $1.15 billion weapons deal with Riyadh that would include the sale of 130 Abrams battle tanks, 20 armored vehicles, and other military equipment, said the Foreign Policy | the Global Magazine.
Paul's pledge comes as Saudi Arabia resumed its bombardment of the Yemeni capital of Sana'a following the collapse of peace talks in Kuwait between representatives of the government and Houthi (Ansarallah).
"I will work with a bipartisan coalition to explore forcing a vote on blocking this sale," Paul told Foreign Policy in a statement. "Saudi Arabia is an unreliable ally with a poor human rights record. We should not rush to sell them advanced arms and promote an arms race in the Middle East."
Humanitarian organizations are criticizing the proposed weapons sale as a setback for efforts to bring pressure on Riyadh to throttle back its military campaign. The U.N. estimates that at least 6,400 people, mostly civilians, have been killed in the conflict while more than 2.8 million have been displaced from their homes.
Earlier this week, Sen. Chris Murphy, a Democrat from Connecticut, also expressed concern about the sale, noting the high civilian casualty rate in Yemen and Riyadh's shrinking role in the military campaign against the Islamic State. "I'd like to see them commit to rejoin that fight as part of major new military sales," Murphy said in a statement.
Still, stopping the deal is going to be an uphill battle. The main beneficiary of the deal is General Dynamics Land Systems, according to a statement by the Defense Security Cooperation Agency. The firm is a subsidiary of General Dynamics, a massive defense contractor that wields significant clout on Capitol Hill. That could make it hard for Paul to find the allies he would need in the House and Senate to permanently block the sale.
The State Department defended the proposed deal, saying it did not amount to an endorsement of Saudi Arabia's activities in Yemen. "This proposed sale is aimed toward strengthening Saudi Arabia's long-term defense capabilities," David McKeeby, an official at the department's Bureau of Political-Military Affairs, told FP. "If finalized, this proposed sale will require major refurbishment of some existing tanks, and manufacturing of the rest over the course of several years."
Human rights groups, by contrast, say the move sends the wrong message to Saudi Arabia.
"The international community must go 'all in' on a peace agreement," said Scott Paul, a senior policy adviser at Oxfam America. "A sale of major arms to Saudi Arabia signals the opposite — that the U.S. is instead all-in on a senseless war that has created one of the world's largest humanitarian emergencies."
As the fighting resumed in Yemen this week, local medics told Reuters that 14 civilians were killed after Saudi-led air strikes struck a potato chip factory in Sanaa's Nahda district.